Sports Corner Winter Sale is here!
Have you heard the great news?
The biggest "Winter Sale" is back at all Sports Corner and Adidas stores in Qatar starting from November 27th till December 26th.
With discounts up to 50% on a large collection of apparel, treadmills, training equipment, and sports accessories, believe us you don't want to miss out this sale.
Hurry up before stock runs out! Head to Sports Corner nearest store in Tawar Mall, City Center, Markhiya, Wakra, Palms Mall, Lagoona Mall, Ezdan Mall – Wakra, Rayyan, The Mall, Al Khor, and Salwa Road.
And Adidas stores in Landmark mall, City Center, Lagoona, Doha Festival City, Mall Of Qatar and Villagio Mall.  
انطلاق تنزيلات موسم الشتاء بالركن الرياضي
مستعدون لسماع الأخبار الرائعة؟!
بدأت أضخم "تنزيلات موسم الشتاء" بجميع فروع الركن الرياضي وأديداس، وذلك من 27 نوفمبر إلى 26 ديسمبر.
لا تفوتوا فرصة الإستفادة من هذه الخصومات مع تنزيلات تصل إلى ٥٠ % على تشكيلة منوعة من الملابس الرياضية، الأجهزة ومعدات التدريب، والاكسسوارات.
سارعوا بانتهاز الفرصة، وزروا أقرب فرع للركن الرياضي في طوار مول، سيتي سنتر، المرخية، الوكرة، بالمز مول، لاجونا مول، إزدان مول، الوكرة، الريان، المول، الخور وطريق سلوى.
ومتاجر أديداس في لاندمارك مول، سيتي سنتر، لاجونا مول، دوحة فستيفال سيتي، قطر مول، وفيلاجيو مول.' 
FAQs
Till When The Big Winter Sale Is Running?
 From 27th of November till 26th of December.
What is the opening time? And store locations?
Please check our store locator ( Store locations ) for nearest store and working hours.
What are the available brands?
Many of Top Sporting brands are included like Adidas, Nike, Reebok, Under Armor, Puma and more.
What is the average discount?
Enjoy Sale up to 50% on a wide range of selected items.
Can I exchange or return the product during the sale?
Yes, you can return and exchange. (Some items are excluded per the law) Please call 40362211 for more details.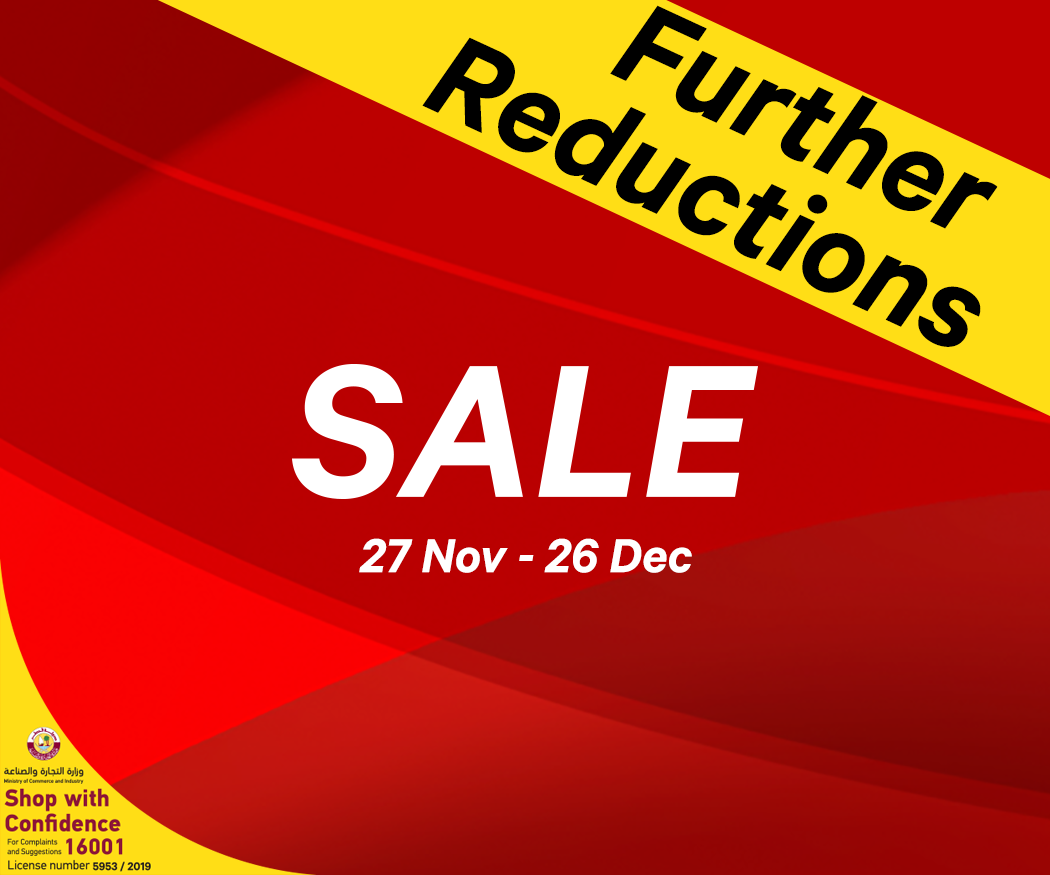 Customer Support Contact
403-62211